The Brief
Founded in 1993, Young Living is one of the largest and longest-standing essential oil companies in the world. And, like many health and wellness industry giants, there are a lot of moving parts required to keep everything running smoothly. Even a single loose gear could derail an entire sales plan.
This is essentially the problem that Young Living found itself in. They were growing quickly, but their decades-old system for product and sales management was outdated and unable to keep up with demand. At the time, their tools were functional but designed without the user's needs in mind. Their system required several different logins and interfaces to accomplish even simple tasks which significantly slowed down purchases and caused usability issues for distributors and customers.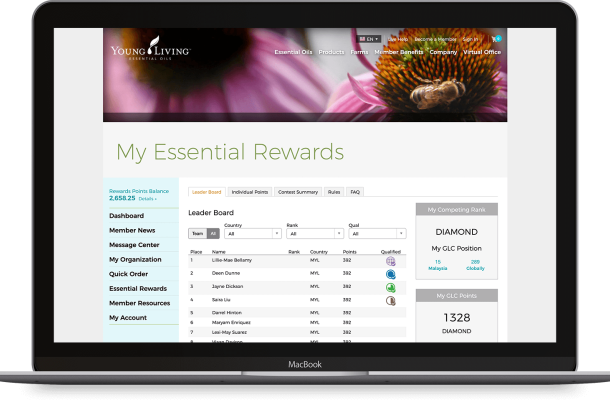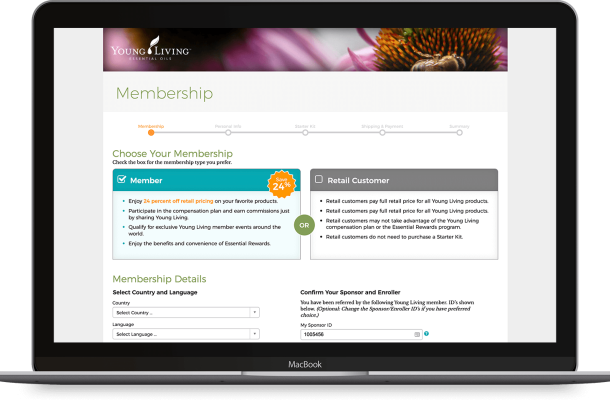 The Solution
Young Living needed a software solution that would help them overcome their challenges and even go beyond their capabilities. While it wasn't hard to identify dozens of significant issues with their back-office, our team didn't dive straight into executing a solution. 
Instead, SolutionStream designers met with top Young Living Distributors and other stakeholders in an intense discovery phase to clarify user stories through discussion, exploration, and feature prioritization. We invited industry experts from Young Living to be decision makers and provide feedback throughout the discovery phase. 
This helped our team identify what Young Living customers and distributors needed from the application so we could build the right solution. During user testing, some distributors said that they had a hard time visualizing a new system; they felt tied to the buggy legacy platform they were familiar with. 
We knew they needed to see the project's true potential, just like we did. So we created clickable prototypes for distributors to test basic functionality and present decision makers with a clear vision of the redesigned platform.
The company was very realistic in managing expectations. They adapted to complex internal and inter-vendor relationships with skill and grace.
The Impact
Young Living worked with SolutionStream for multiple years. Our teams were flexible and adaptable as projects began layering on top of each other. In addition to a new, user-centered ordering platform, Young Living needed to improve and rebuild the sales platform they used at events to sell a wide range of products. 
At the time, Young Living employees were taking payment through a third-party app and manually recording each order on paper. This method was inaccessible, full of sales gaps, and created problems with commission recognition, order recording/reporting, and more, costing them millions of dollars.
The virtual back-office and front-end redesign we did for Young Living offered users a streamlined experience with only a single login. Not only did it look incredible, but it integrated with Young Living's legacy system and provided the necessary framework to support their expected level of expansion. It is responsive and mobile-friendly which helps distributors and other Young Living users manage their orders from anywhere.
SolutionStream also worked with the Events team to develop two applications that would support their unique sales needs during trade shows and conferences. The two applications solved event scheduling, organization, and tablet-based management problems for their inventory and direct sales.
SolutionStream leveraged quality Agile solutions to guide Young Living to incredible growth. While we don't take full credit for their company's success, we can confidently say that the work of our teams combined gave Young Living the tools they needed to scale from $200 million in revenue to an estimated $2 billion the next year.