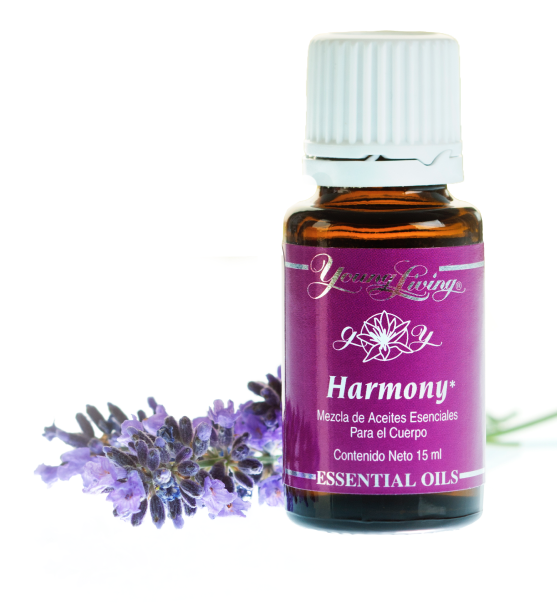 Even Young Living Experiences Growing Pains
Founded in 1993, Young Living is one of the largest and longest-standing essential oil companies in the world. And, like any well-oiled machine (essential or otherwise), there are a lot of moving parts required to keep everything running smoothly. As you can imagine, even a single loose gear could derail an entire sales plan.
This is essentially the problem that Young Living found themselves in. They were growing rapidly, but their decades-old system for product and sales management had become outdated, unable keep up with demand. While functional, their tools were designed without the user's needs in mind, requiring several different logins and interfaces to accomplish even simple tasks. In other words, a clunky system was stifling their progress.
Their system hadn't been updated in over 10 years, and frankly, it showed.
Introducing a New Virtual Office
So, Young Living turned to SolutionStream. While it wasn't hard to identify dozens of problem areas within their "Virtual Office" system, our team refrained from diving into solutions and executions. As always, research comes first.
We started by identifying the users who would use the system most frequently. We met with and discussed possible changes with top Young Living Distributors and team members.
However, managing feedback within our user testing proved to be a struggle, as many long-standing Distributors had a hard time letting go of the old systems (even if they were cumbersome).
To combat this, we created HTML/CSS/JS prototypes that allowed users to test basic functionality and interactions before moving to development. This allowed us to provide a clear picture to both users and developers with every new feature.
"Their previous version of Virtual Office had no responsive design elements at all. It was pinch to zoom, with massive tables of information."

James A

Senior UX/UI Designer
A New problem appears
While we were busy understanding and tackling this first problem, Young Living approached us with another. At various events hosted by Young Living throughout the year, event staff would be required to sell product. Lacking a system to handle this, Young Living resorted to taking payment through a third-party app, Square, and then manually recording each order on paper. Later, these orders would be transferred over to the computer (again, manually).
Not only was this system a pain in the neck—though an oil could help with that—it created problems with commission recognition, order recording and more. On top of Virtual Office, Young Living needed a point of sale system, pronto.

If you Build it, They Will Sell
In the end, SolutionStream was able to deliver on both accounts. The Virtual Office platform we created for Young Living offered users an enjoyable, streamlined experience with only a single login. Not only did it look incredible, but it was also able to integrate with Young Living's legacy system and provide the necessary framework to support their current level of expansion. It was responsive and mobile-friendly, helping Distributors and other Young Living users manage their orders from anywhere.
During this same time, SolutionStream worked with the Events team to develop two separate applications to support their unique sales needs. The first was a desktop-optimized web application focused on event scheduling, organization, and inventory transfers. The second was a mobile app, targeted at iPads, that will be used during events to better manage inventory and support sales.
"Without their help, we may have gone out of business. We saw a 1,000% increase over the maximum capacity of our legacy systems, over 48,000 orders per day, and an average of 75 million page views and 2.3 million unique users each month in 2017."
Aaron Raymond
Former VP of IT, Young Living Essential Oils
Combined, these two powerful solutions helped fuel Young Living's continued growth. While we won't take credit for their success as a company, we can confidently say that our efforts provided Young Living with the tools they needed to scale from $200 million in revenue to an estimated $2 billion this next year. And no, there's no oil that can do that.